So here's one cool thing (though not the only one, of course, since I also got married a few months back) that's happened to me during the pandemic: Woodhall Press will be re-publishing How I'm Spending My Afterlife in just a few short months.
Hooray!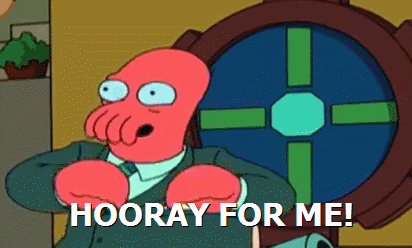 Pub date is currently set for September 7th, which I understand is the same date as the new Sally Rooney novel, a fact that will likely impact sales in no way whatsoever.
I'm just happy to be working with a press like Woodhall: they're still new, growing quickly, and they've got a strong list already. And of course, the validation of having my self-published work—the one that just couldn't quite snare an agent's interest—noticed, appreciated, and reissued by a legit, traditional press is pretty damn sweet. When you self-pub, it's easy to convince yourself your work's not really any good, or that nobody will ever read it, or of any number of other confidence-sapping nabobs of negativism—but signing an actual publishing contract sure does help to snuff that nonsense right out.
(Not to crap on self-publishing or those who embrace it, of course. It just wasn't for me.)
At the moment, it looks like the cover design (by the inimitable Luke Murphy) will be staying more or less the same, though there may be some tweaks around the margins and whatnot.
Stay tuned for more information as it becomes available.